Our philosophy
Our philosophy is unique. Many can claim they provide individualized care, chiropractic services, physical therapy, sports performance, nutrition, and patient education. Where Central Institute for Human Performance stands out is with our proprietary assessment, our depth of education and knowledge, and our world-class treatment and training programs. Through many years of experience, Dr. Clayton Skaggs and Dr. Jim George have built a philosophy at CIHP that cannot be replicated. The foundation of this philosophy has been developed from years of experience, studies, and results. If you are looking for change, you have found it and CIHP is ready to get to know you today.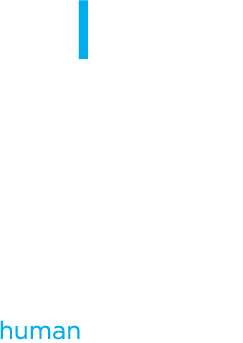 The mind fuels the body
This concept drives the CIHP brand and is an outward representation of who we are, what we do, and how we do it.
The elliptical lines illustrate this mind-body connection — both are necessary to transform your performance.
Our focus is always centered on the individual. The blue "I" represents the intersection of the individual working 1-on-1 with our institute of practitioners.
The human body is fascinating and we are honored and fortunate to make it our work and practice.
An institutional care plan
Our care always starts with an assessment. These can be quite lengthy but without a proper assessment we would not being doing our clients justice.
After all, "If you are treating the site of the pain, you are lost."
– Karel Lewit
Assess
CIHP has 7 different assessments:
MSK
MBI
InBody
Performance
Greenlight
Cycling Lactate Threshold
OmegaWave
Selected assessments are performed before any intervention takes place. These assessments are performed as needed and at regularly scheduled intervals to determine where you are currently, where you need to go, and how far you've come.
Educate
After the assessments, key areas of education are identified and a process of education and continued learning takes place. Education and learning are the foundation of self efficacy at CIHP and takes place in the clinic as well as on the gym floor.
Treat
Musculoskeletal care including myofascial work, acupuncture, and neuromuscular stimulation are provided as an essential part of the CIHP process whether someone is in pain or a highly functioning executive athlete. Treatment takes place in the clinic.
Train
Training involves interactions on the gym floor with a CIHP practitioner and consists of strength and cardiovascular training along with education needed to make one more resilient.
What are you searching for?