Our legacy
In the early 90's, Dr. Clayton Skaggs established a private practice in St. Louis, Missouri. While he was helping patients and working as a post-doctoral instructor to chiropractic physicians, dentists and physical therapists, he knew he needed to expand what he was doing for patients and that exercise and nutrition were missing links. A major turning point in his career came when he attended a workshop in Peoria, Illinois where Dr. Vladimir Janda, a neurologist from Prague, Czech Republic, was lecturing on rehabilitation. Dr. Skaggs often cites Dr. Janda as "blending art and science to the procedures and applications of traditional orthopedics and rehabilitation." …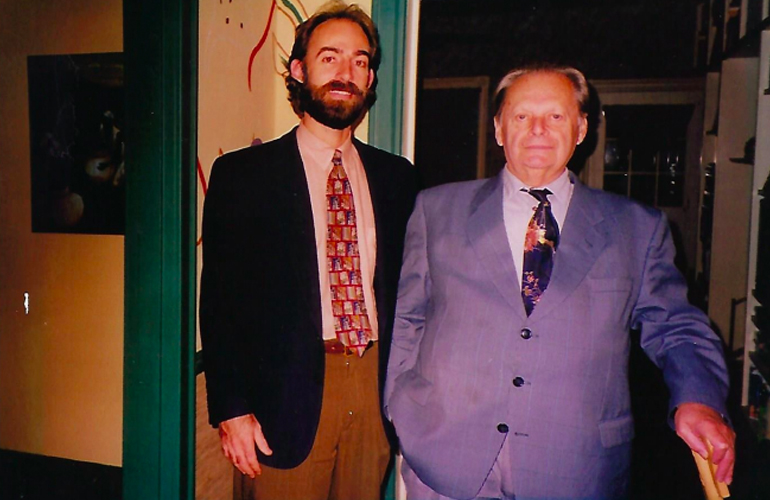 1996
Dr. Skaggs and Professor Vladimir Janda MD, Head of Rehabilitation, Charles University School of Medicine, during his first visit to St. Louis.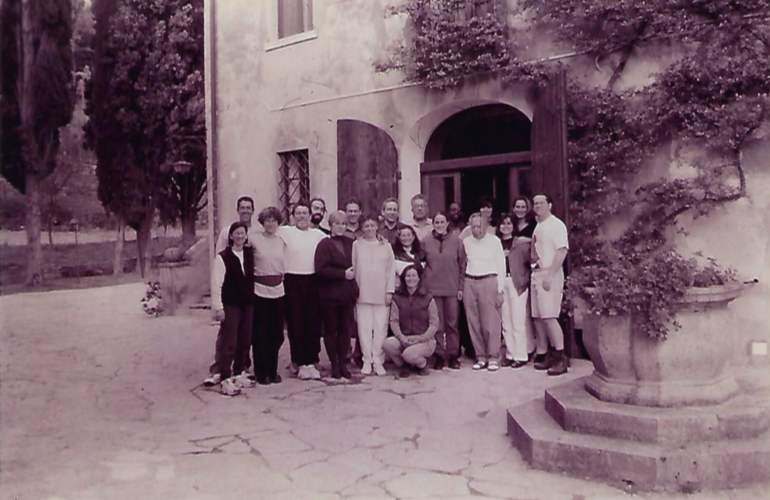 1998
Dr Skaggs joined physicians and physical therapists from around the world in Tuscany for a two week program presented by Prof. Lewit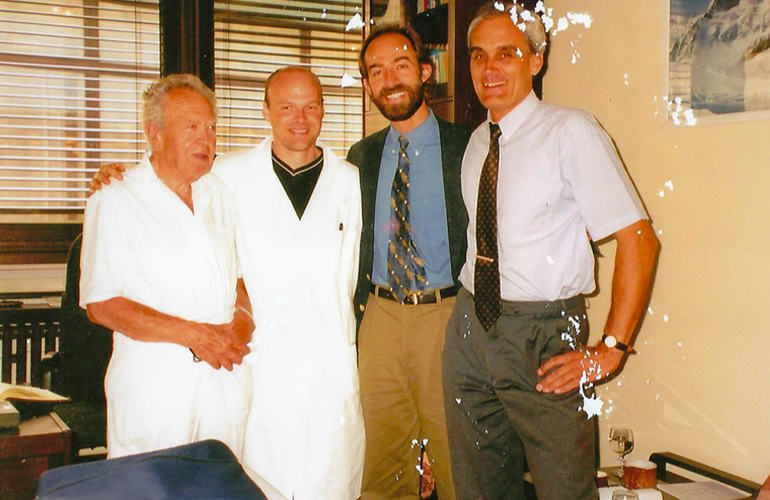 2001
From left, Dr Karel Lewit, Dr Pavel Kolar, Dr Skaggs, and Dr Andre Orsnik at Charles University Hosptial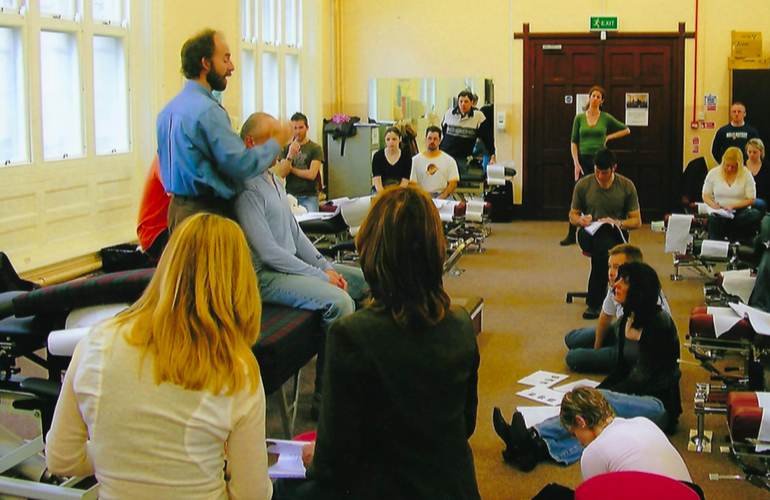 2005
Dr. Skaggs teaching at Bournemouth University College of Chiropractic, Bournemouth, England.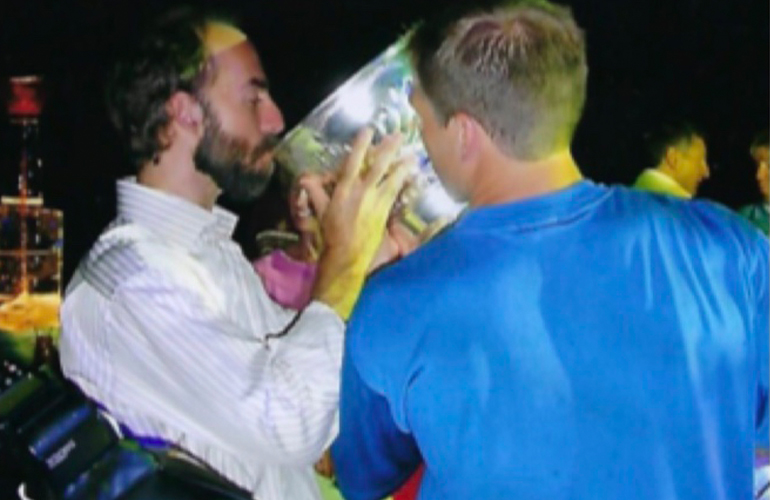 2006
Dr. Skaggs and CIHP client Doug Weight after Weight and the Carolina Hurricanes won the Stanley Cup.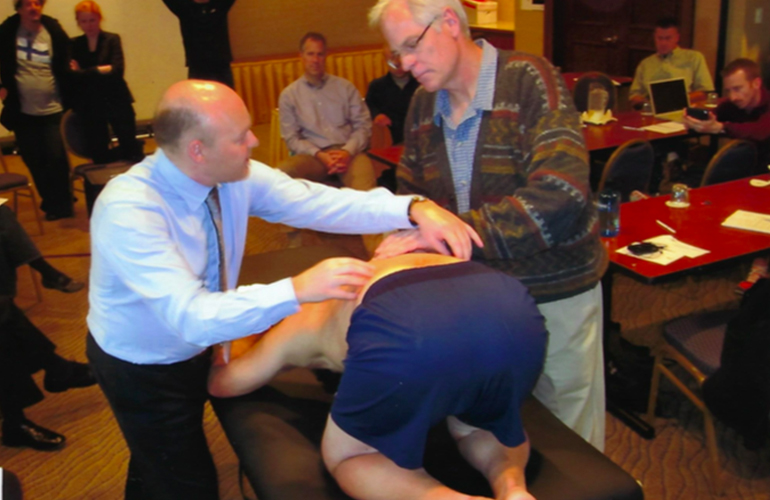 2008
Dr. Pavel Kolar and Prof. Stu McGill presenting in Naples, FL at an international conference hosted by CIHP.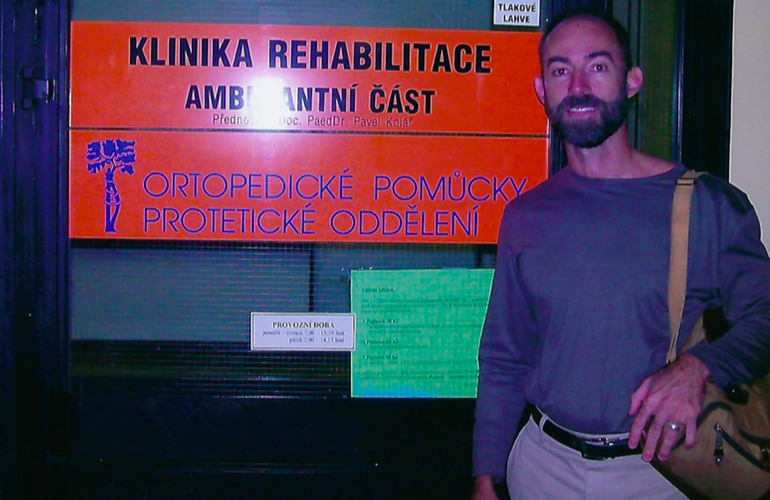 2008
Dr. Skaggs at the Rehabilitation Clinic of Charles University Hospital in Prague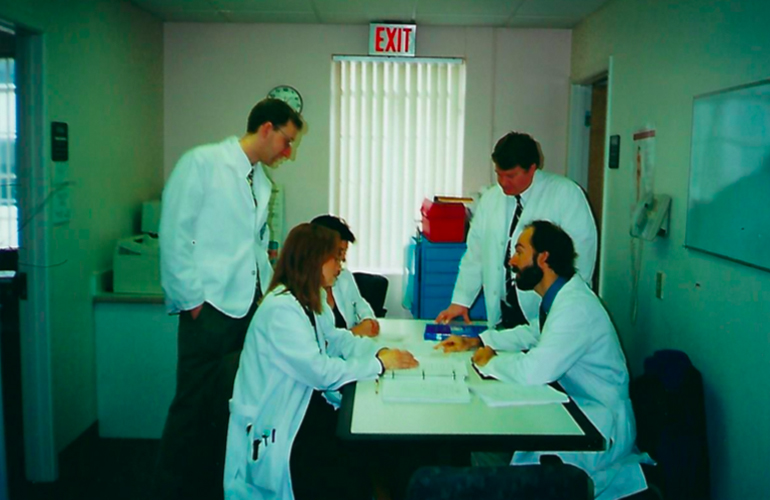 2000-2008
Dr. Skaggs with interns at Washington University School of Medicine Department of Obstetrics, where he led clinics for eight years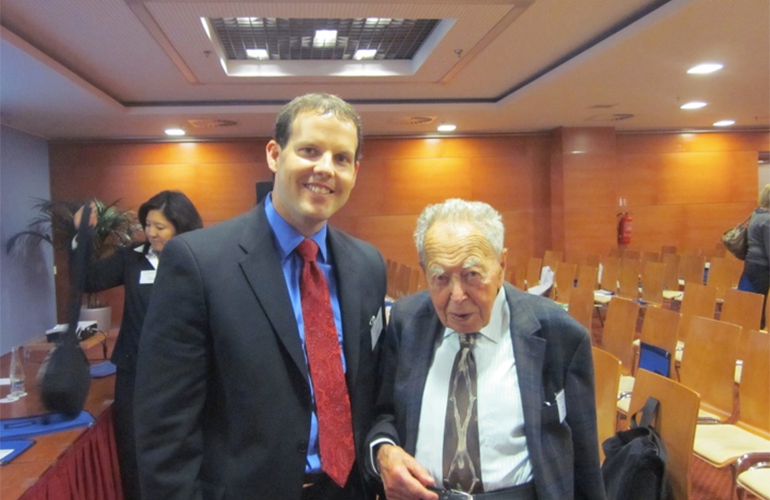 2011
Dr. Jim George with Prof Lewit in Prague, Czech Republic. Dr. George presented research on low back pain during pregnancy at an international conference celebrating Prof. Lewit 90th birthday.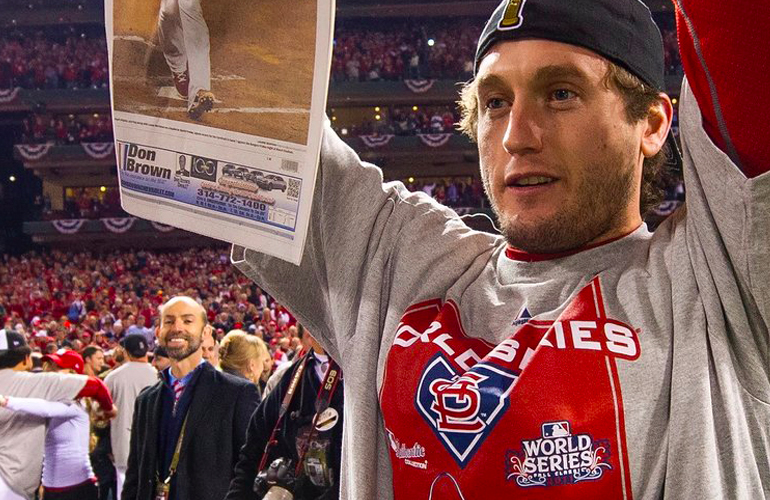 2011
Dr Skaggs and World Series MVP David Freese in 2011.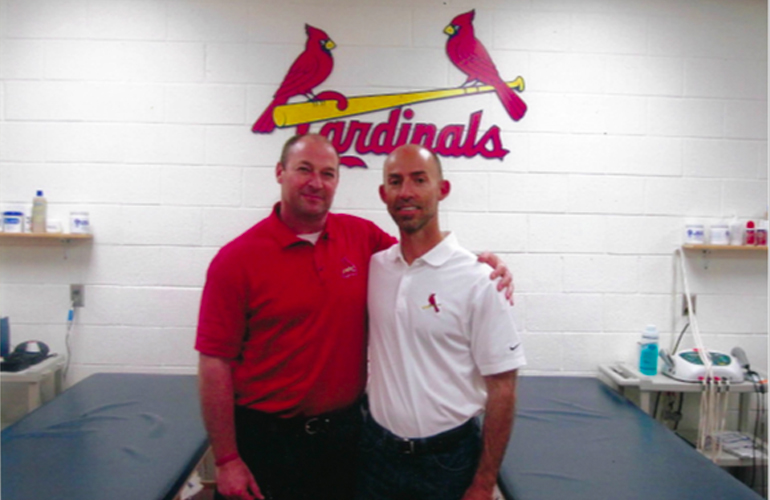 2012
Greg Hauck, ATC and Dr. Clayton Skaggs at the St. Louis Cardinals Spring Training facility in Jupiter, FL.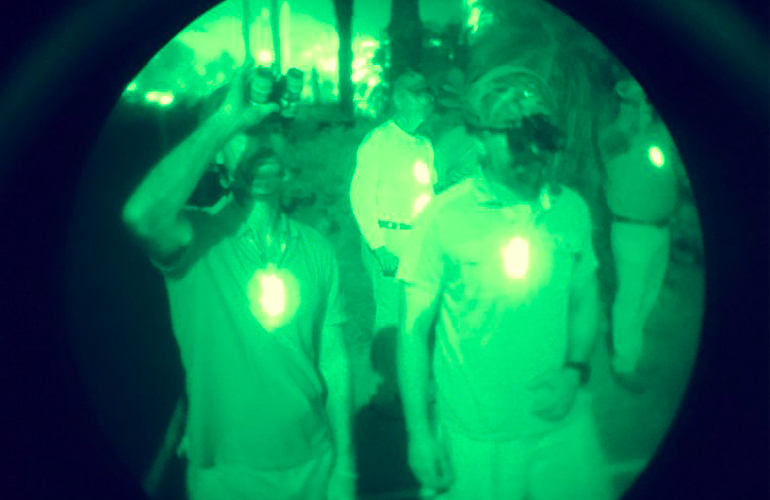 2012
Dr Skaggs observing night training.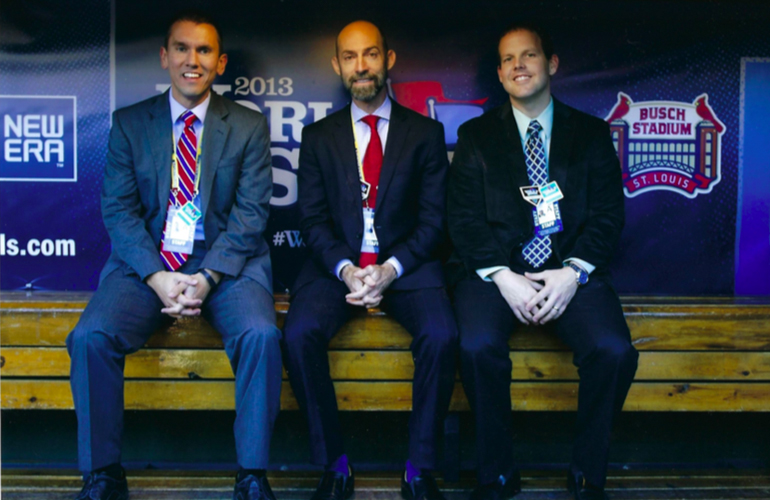 2013
Drs. Jason Hand, Clayton Skaggs, and Jim George at Bucsh Stadium during the MLB World Series.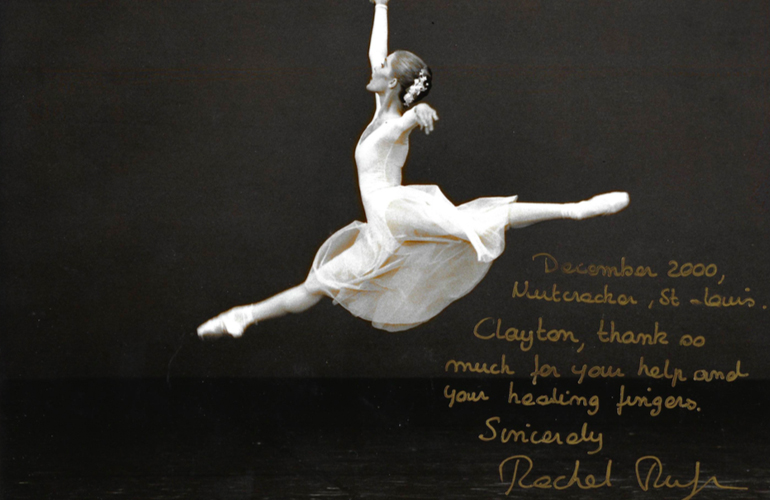 2014
For over 10 years, Dr. Skaggs and the team of doctors and therapists were consultants for Dance St. Louis, treating and working with professionals dancers from around the world.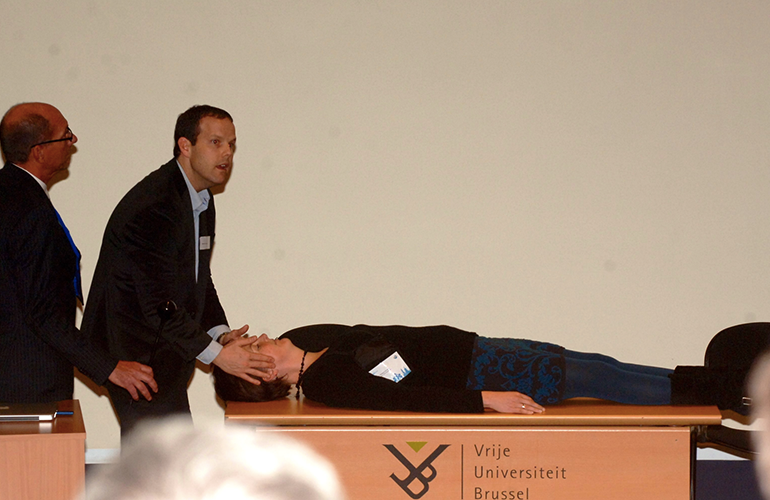 2015
Dr. Jim George conducting a workshop on TMJ and Cervical Spine Disorders at the University of Brussels.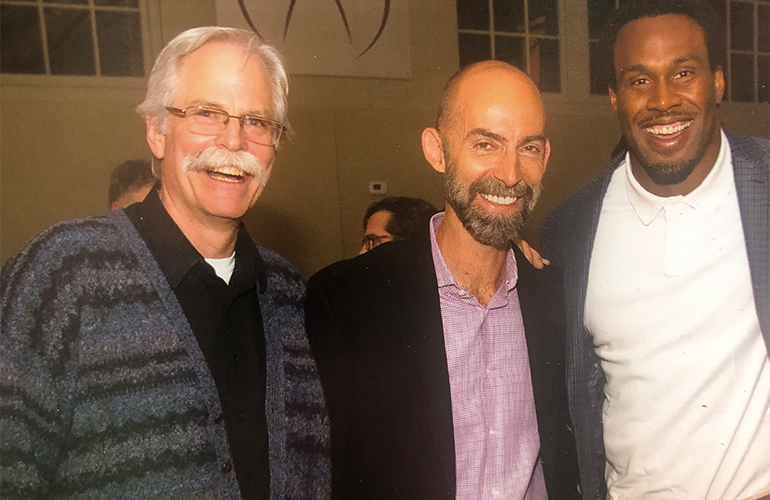 2016
Prof Stuart McGill, Dr. Skaggs and CIHP client and NFL All-Pro Running Back, Steven Jackson at an educational event at CIHP in St. Louis.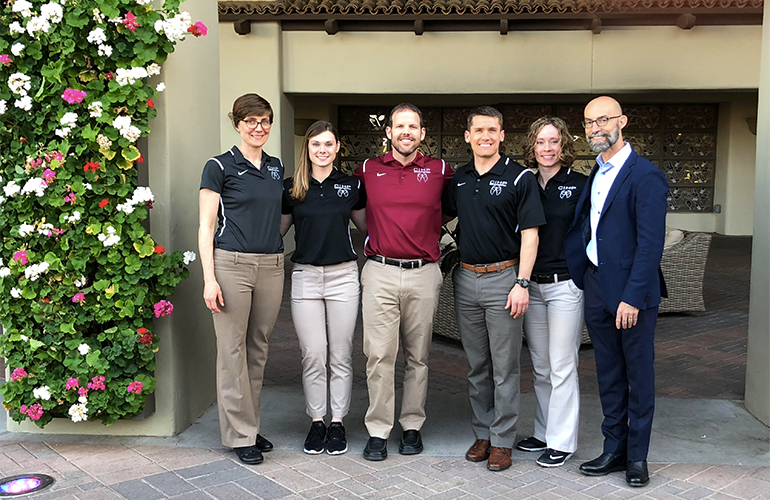 2018
CIHP team presenting and conducting workshops on CIHP methodology at Edward Jones managing partners meeting in Scottsdale Arizona.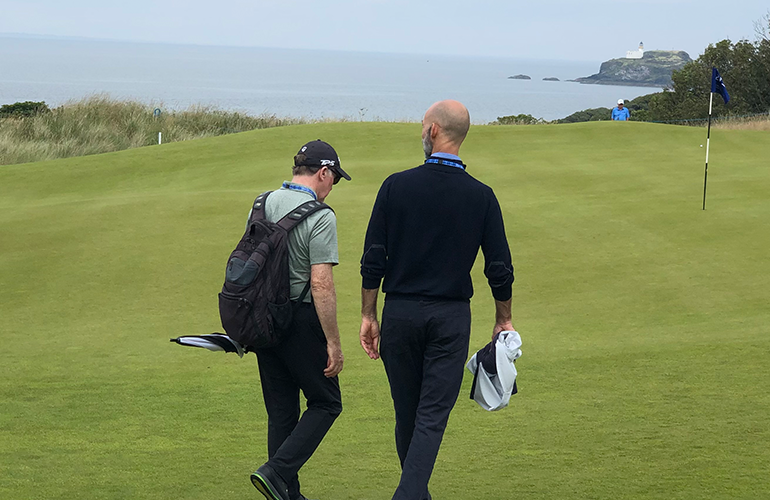 2019
Dr. Skaggs on the links in Scotland. The CIHP team has worked with top ranked players and PGA hall of famers.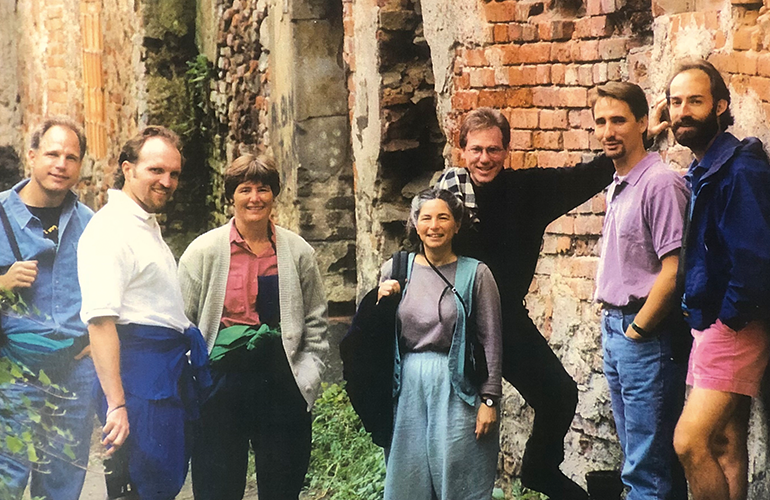 1996
From left Drs Steve Yoeman, Don Murphy, Sue Wenberg, Susan Green, Craig Liebenson, Scott Chapman and Clayton Skaggs. Part of the initial educational program at the Charles University in Prague, Czech Republic.
Prague 1997
… After that meeting, Dr. Skaggs traveled to Prague annually for over a decade to study with Dr. Janda, Dr. Karel Lewit, and physical therapists at Charles University. Dr. Lewit would become his most influential mentor and our clinics' namesake. Drs. Janda and Lewit, both neurologists, are now recognized as leading pioneers in rehabilitation and sports medicine. As Dr. Skaggs often relates, because the physicians and therapists in Prague did not have the means for high tech medicine or diagnostics, they mastered the art and science of observing, listening, and feeling the needs of the patient.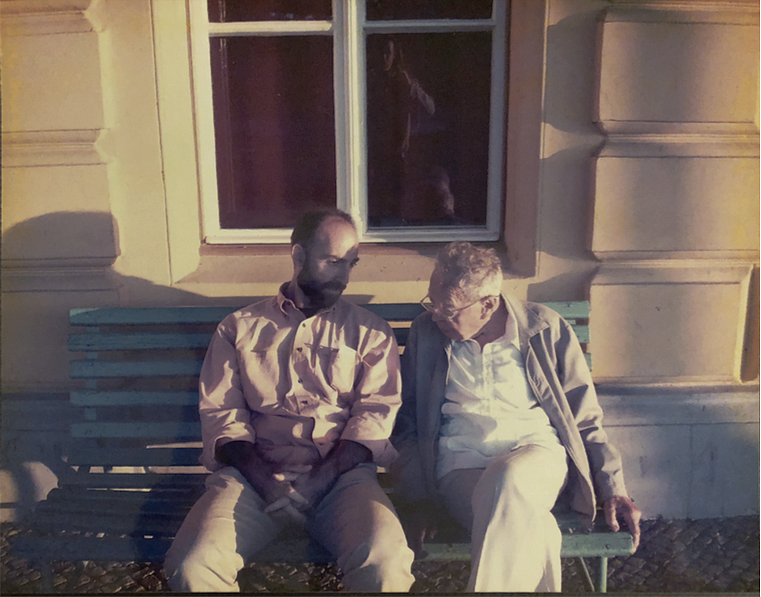 Saint Louis
The practice then moved to Clayton, Missouri where exercise and nutrition were expanded. Over the next 10 years Dr. Skaggs was on eight university-based post-doctoral faculties, including Clinical Research Professor at Logan University and Adjunct Assistant Professor at Washington University in St. Louis. Dr. Jim George joined the practice located in Clayton (then known as Clayton Physical Medicine) first as a student, then intern, then associate. He is now the Clinic Director and partner at the location in Kirkwood, Missouri.
During this academic period, Drs. Skaggs and George led a National Institutes of Health (NIH) randomized trial that resulted in publication of one of the largest studies on low back pain in pregnant women. Additionally, they were authors in eight different books and over 20 published papers on sports medicine and rehabilitation.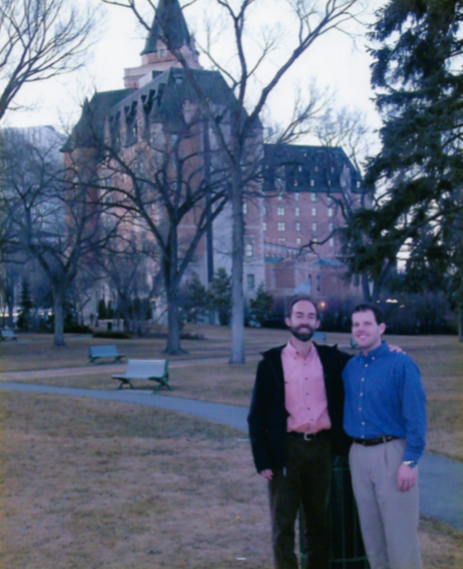 Central Institute for Human Performance
While only a 1500 square foot facility, the sports and performance care grew and attracted professional and elite athletes from around the world. The concept of a larger institute began to take shape. Following the purpose of creating an institute known throughout the world as a place to go when injured or wanting to improve performance, the Central Institute for Human Performance (CIHP) was formed in the historic J. Milton Turner school building in Kirkwood, Missouri in 2003.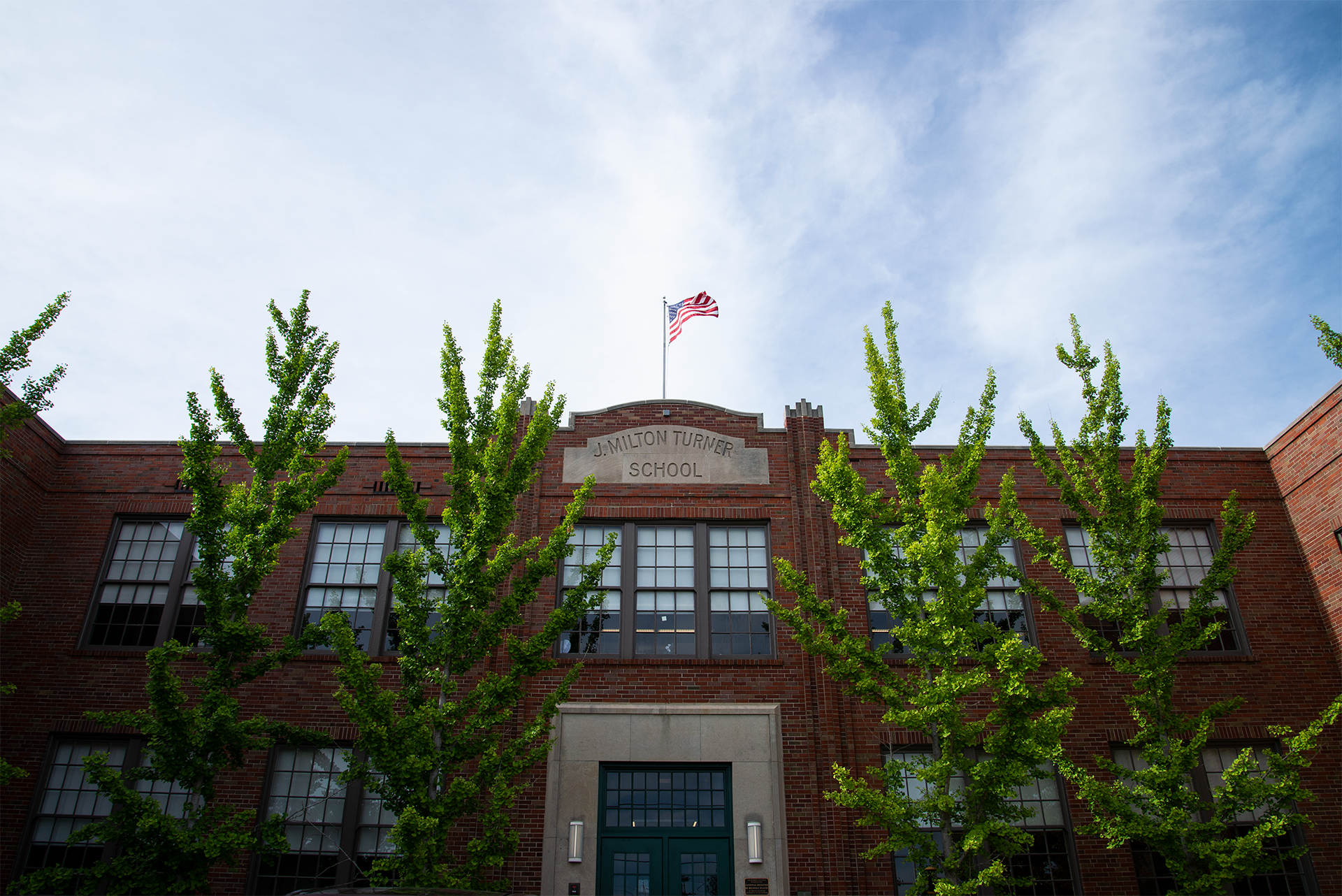 Continuing Excellence
Today, CIHP continues to evolve and expand its reach. As part of our certification and alliance with Prof. Stuart McGill, individuals with back pain come from across the country to seek our care. Prof. McGill is an influential colleague, mentor, and friend of Dr. Skaggs' and now of CIHP. Dr. McGill and Dr. Skaggs have taught post-doctoral programs and conducted clinical research together for nearly 20 years. 
Through our visiting consultation and remote programs, we are training and consulting
individuals from California to New York to Texas. Our team now consists of chiropractic physicians, physical therapists, certified athletic trainers, strength coaches, and client advocates.
To date, Dr. Skaggs and the teams at CIHP have worked with World Series Champions, Stanley Cup Champions, Elite military, PGA Champions, NFL, NHL and MLB All Stars and thousands of professional and elite athletes.  We continue with what Dr. Skaggs started: creating a place where people can choose their health, resilience and performance. We recognize knowledge is our most valuable asset and we must have the courage to continue to ask questions of our work, to teach, and as Karel Lewit shared with Dr. Skaggs, "to feel the needs of our patients and clients."