Karel Lewit Clinic at Central Institute for Human Performance | Kirkwood
Back Pain and Injury Specialist
Providing Personalized Comprehensive Care
Welcome to Karel Lewit Clinic, where our Chiropractic Clinicians and Certified Athletic Trainers coordinate care with Physician Therapists and performance specialists. We prioritize patient-centered care and work with you to create a personalized treatment plan that addresses your specific concerns and needs.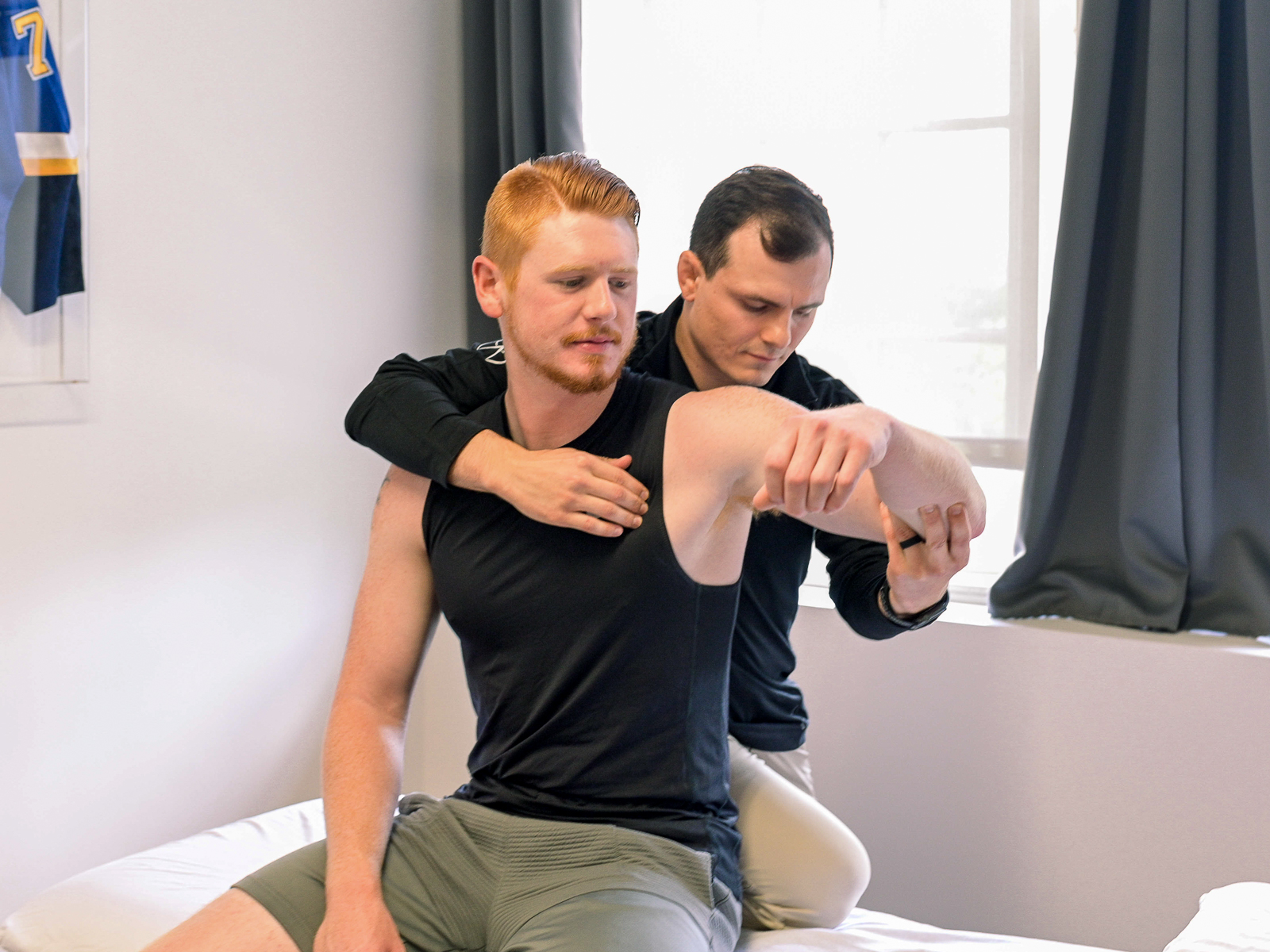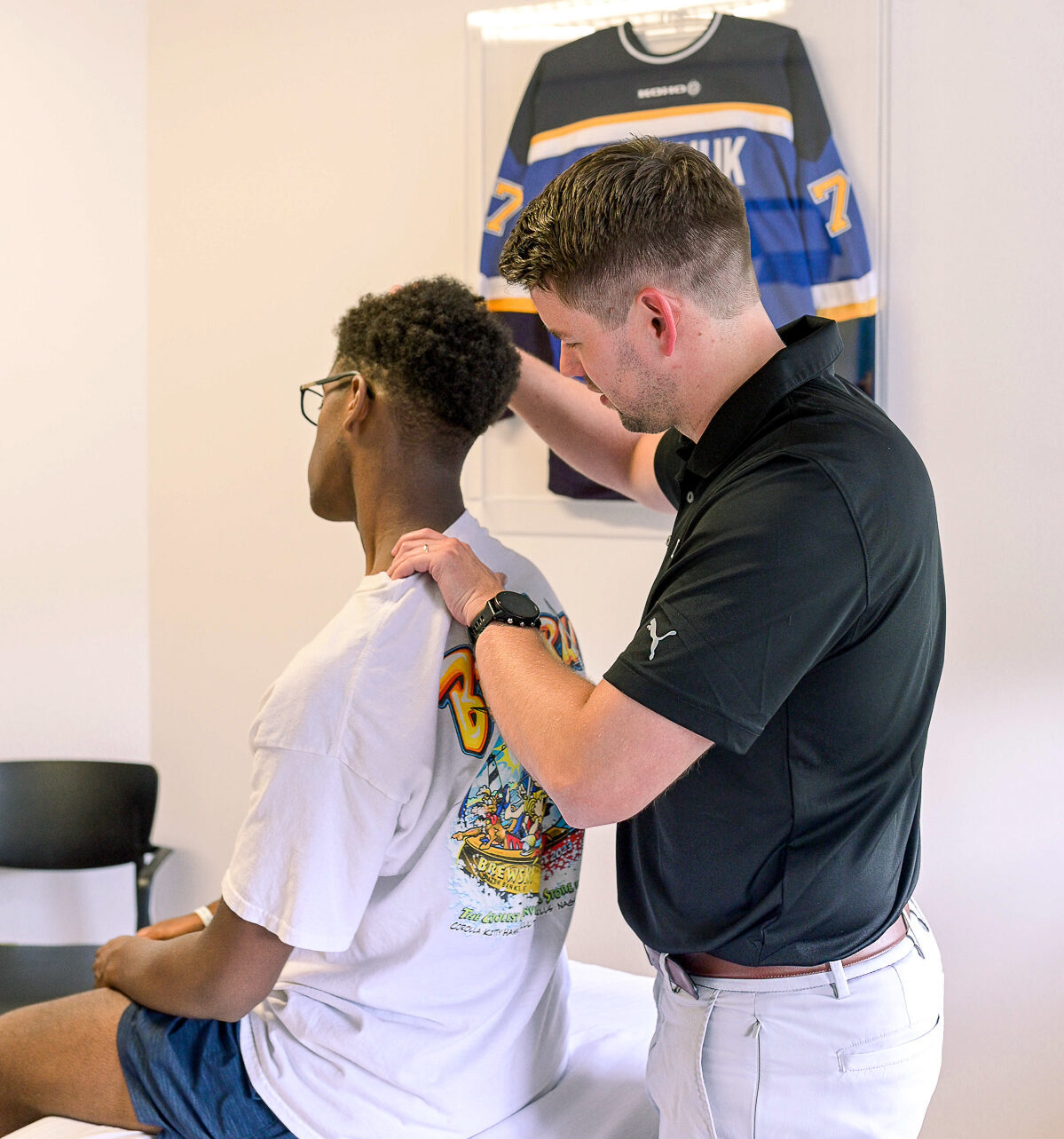 Take control of your health and well-being.

Experience the benefits of chiropractic care. Fill in your details below to contact our team for information or an appointment. Embrace a pain-free future today!
COMPLETE CARE AND HEALING FOR MUSCULOSKELETAL PAIN
Comprehensive Chiropractic Treatment
At the Karel Lewit Clinic, we offer a wide range of chiropractic services to address various musculoskeletal conditions and promote overall well-being. Our comprehensive treatments are tailored to meet your unique needs and support your path to wellness and we accept most insurance plans.
Explore our services below:
Effective Musculoskeletal Treatments
Improve joint motion
Enhance nervous system function
Reduce pain and discomfort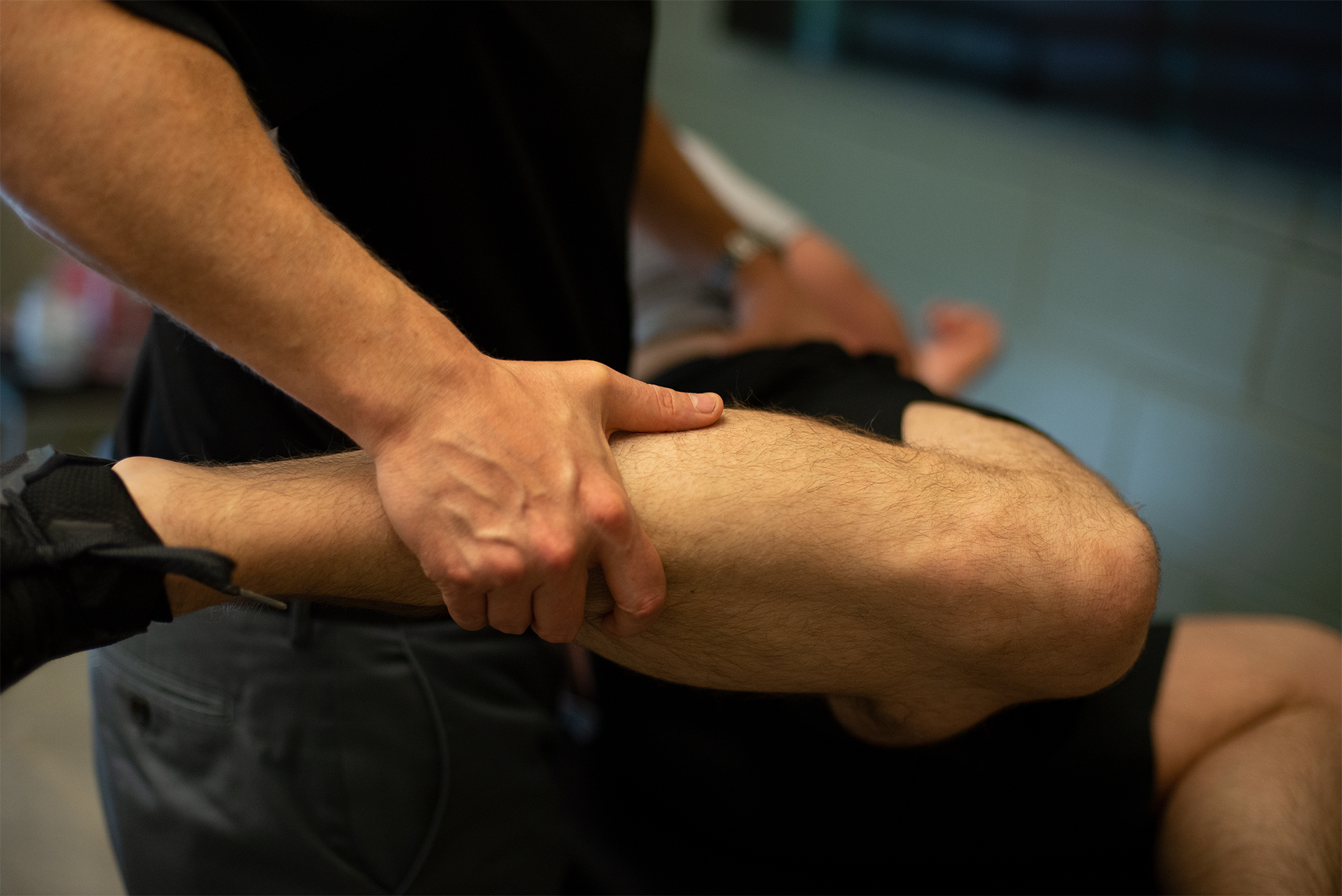 Enhance muscle flexibility and mobility

Increase blood circulation

Accelerate injury recovery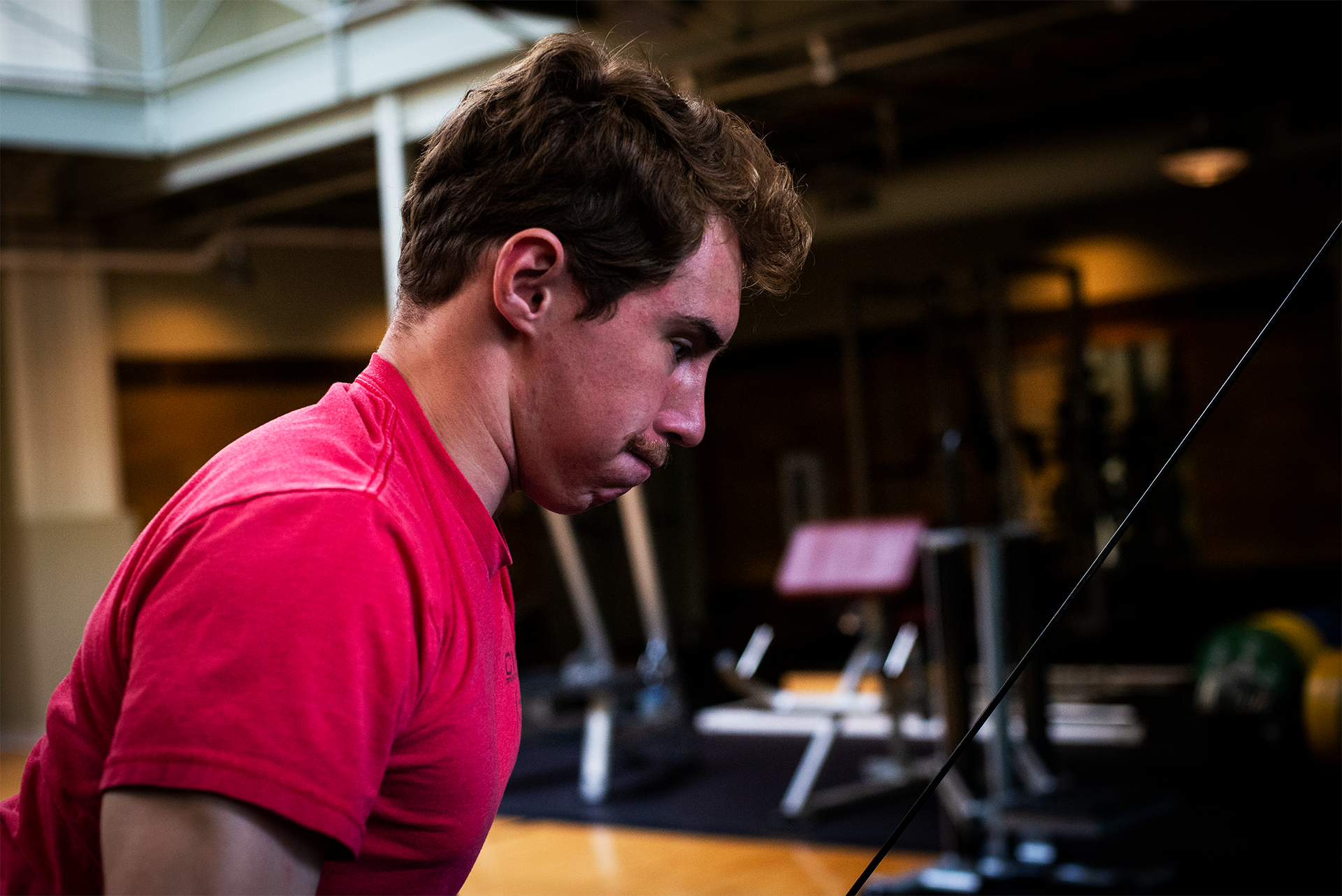 Strengthen of weak muscles

Improve posture and alignment

Enhance overall body function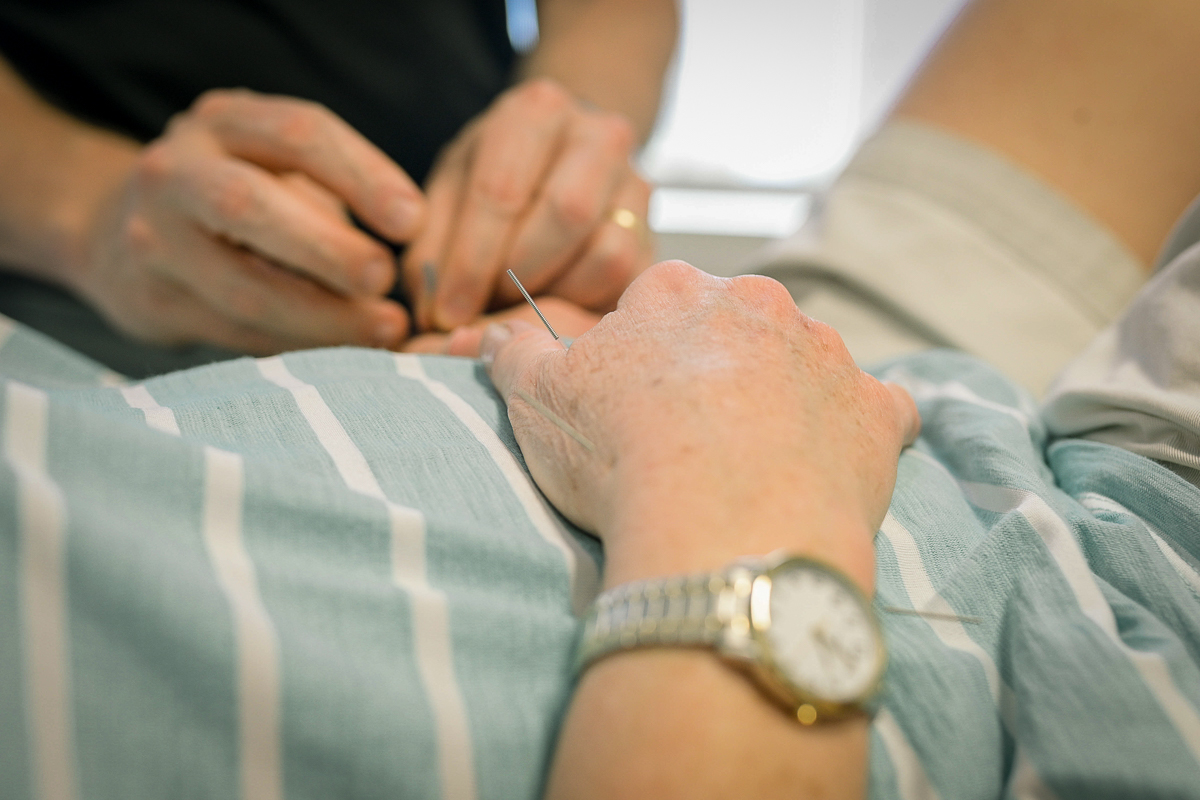 Acupuncture / Dry Needling
Reduce pain and discomfort

Decrease inflammation

Improve mobility and flexibility
You are in good hands with our experienced and knowledgeable team
We are committed to providing personalized care and empowering you to achieve your wellness goals.
SERVING PATIENTS NATIONWIDE RIGHT HERE IN STL
Meet our Dedicated Care Team
Our wellness team at Karel Lewit Clinic consists of compassionate Chiropractors physicians and Certified Athletic Trainers who are highly skilled in improving your health and quality of life. Get to know the team members who will guide you on your wellness journey.
Start your journey towards better health
Contact us today to learn about our services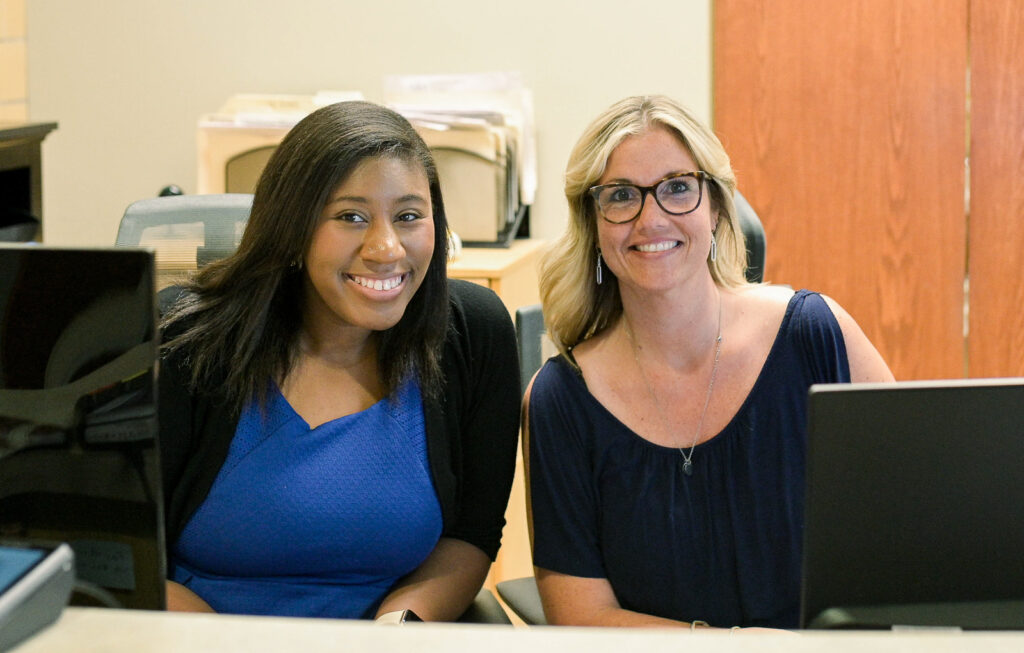 Karel Lewit Clinic in the J. Milton Turner Office Building
The Karel Lewit Clinic at Central Institute for Human Performance is on the second floor of a historically significant building that has played a crucial role in American and local St. Louis history. Originally named the Meacham Park School, it was later renamed the J. Milton Turner school in 1932. The school was established in 1924 to address the inadequate education for black students and underwent expansions with New Deal funding in 1933. In 1950, Kirkwood parents filed a lawsuit for desegregation, leading to the landmark Brown v. Board of Education ruling in 1954.
J. Milton Turner, a former slave and advocate for black education, played a significant role in establishing and founding over thirty new schools for African Americans. The building was added to the National Register of Historic Places in 2000, and in 2008, it was converted into office space named after J. Milton Turner. Today, it houses the administration office for the Kirkwood School District and various businesses and preserves the school's history through photographs and artifacts.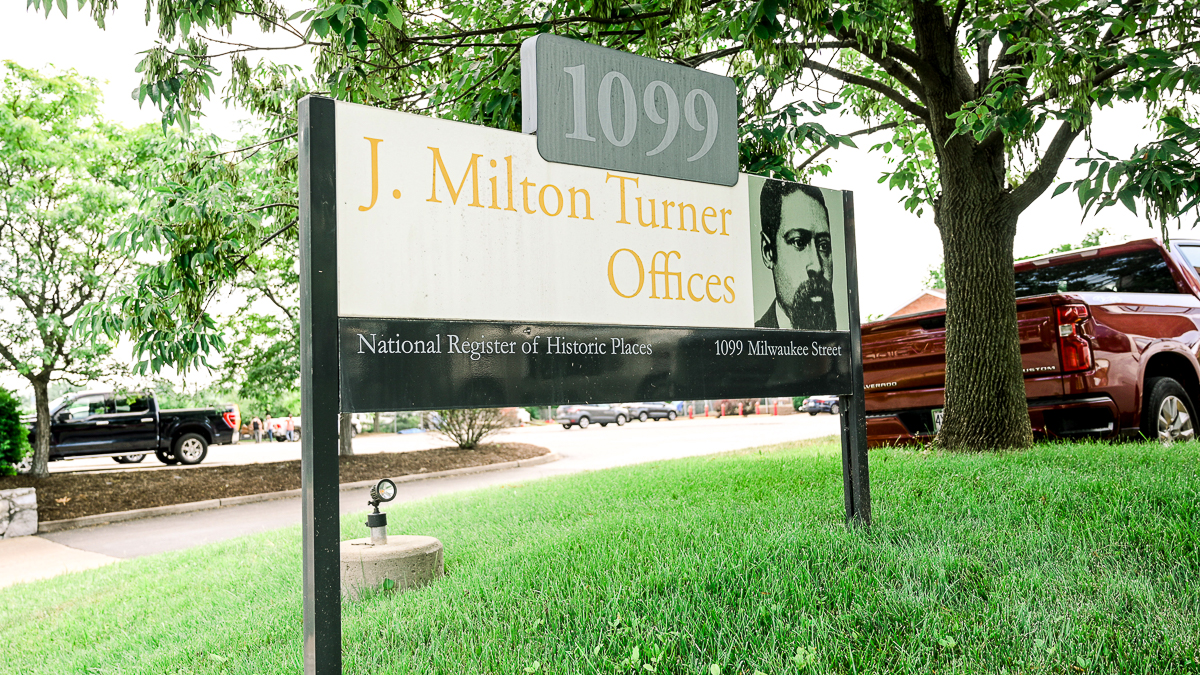 Clayton Skaggs
Dr. of Chiropractic
In the early 90's Dr. Clayton Skaggs established a private practice in St. Louis, Missouri. While he was helping patients and working as a post-doctoral instructor to chiropractic physicians, dentists and physical therapists, he knew he needed to expand what he was doing for patients and that exercise and nutrition were missing links. A major turning point in his career came when he attended a workshop in Peoria, Illinois where Dr. Vladimir Janda, a neurologist from Prague, Czech Republic, was lecturing on rehabilitation. Dr. Skaggs often cites Dr. Janda as "blending art and science to the procedures and applications of traditional orthopedics and rehabilitation."
After that meeting, Dr. Skaggs traveled to Prague annually for over a decade to study with Dr. Janda, Dr. Karel Lewit, and physical therapists at Charles University. Dr. Lewit would become his most influential mentor and our clinics' namesake. Drs. Janda and Lewit, both neurologists, are now recognized as leading pioneers in rehabilitation and sports medicine. As Dr. Skaggs often relates, because the physicians and therapists in Prague did not have the means for high tech medicine or diagnostics, they mastered the art and science of observing, listening, and feeling the needs of the patient.
The practice then moved to Clayton, Missouri where exercise and nutrition were expanded. Over the next 10 years Dr. Skaggs was on eight university-based post-doctoral faculties, including Clinical Research Professor at Logan University and Adjunct Assistant Professor at Washington University in St. Louis. Dr. Jim George joined the practice located in Clayton (then known as Clayton Physical Medicine) first as a student, then intern, then associate. He is now the Clinic Director and partner at the location in Kirkwood, Missouri.
During this academic period, Drs. Skaggs and George led a National Institutes of Health (NIH) randomized trial that resulted in publication of one of the largest studies on low back pain in pregnant women. Additionally, they were authors in eight different books and over 20 published papers on sports medicine and rehabilitation.
While only a 1500 square foot facility, the sports and performance care grew and attracted professional and elite athletes from around the world. The concept of a larger institute began to take shape. Following the purpose of creating an institute known throughout the world as a place to go when injured or wanting to improve performance, the Central Institute for Human Performance (CIHP) was formed in the historic J. Milton Turner school building in Kirkwood, Missouri in 2003.
Today, CIHP continues to evolve and expand its reach. As part of our certification and alliance with Prof. Stuart McGill, individuals with back pain come from across the country to seek our care. Prof. McGill is an influential colleague, mentor, and friend of Dr. Skaggs' and now of CIHP. Dr. McGill and Dr. Skaggs have taught post-doctoral programs and conducted clinical research together for nearly 20 years. Dr. McGill has most recently contributed to the development of our Movement and Behavior Imprint (MBI).
Through our non-resident program, we are training and consulting individuals from California to New York to Texas. Our team now consists of chiropractic physicians, physical therapists, certified athletic trainers, strength coaches, dietitians and client advocates. To date, Dr. Skaggs and the teams at CIHP have worked with World Series Champions, Stanley Cup Champions, Elite military, PGA Champions, NFL, NHL and MLB All Stars and thousands of professional and elite athletes.  We continue with what Dr. Skaggs started: creating a place where people can choose their health, resilience and performance. We recognize knowledge is our most valuable asset and we must have the courage to continue to ask questions of our work, to teach, and as Karel Lewit shared with Dr. Skaggs, "to feel the needs of our patients and clients."
William Bunge
Dr. of Chiropractic
Credentials: DC, ATC
Previous Experience
Chiropractor at private practice for 3 years.
Education
• Doctor of Chiropractic, Logan University
• Bachelor of Science in Athletic Training, Nova Southeastern University
Professional Certifications
Board Certified Chiropractor and Athletic Trainer
State of Missouri Licensed Acupuncture
Full Body Certified Active Release Technique (ART)
Professional Interests: Rehabilitation, DNS, Manual Therapy, Nutrition, McGill Methods
Hometown: Springfield, Missouri
Hobbies: Triathlons, Swimming, Cooking, Family Time
James W. George
Credentials: DC
Previous Experience
• Instructor, Logan University, College of Chiropractic 
• Adjunct Instructor, Washington University School of Medicine 
Education
• Doctor of Chiropractic, Logan University, College of Chiropractic 
• Bachelor of Science, Truman State University
Professional Certifications 
• State of Missouri Licensed Chiropractic Physician
• Board Certified in Acupuncture  
• American Heart Association CPR/AED 
Professional Interests: Rehabilitation, McGill Methods, Manual Therapy, Acupuncture 
Hometown: St. Louis, Missouri 
Hobbies: Family Time, Fishing, Outdoor Activities 
Greg Hauck
Operations Manager/Practitioner
Credentials: M.Ed., ATC, LAT, CSCS, NASM-CES
Previous Experience
Head Athletic Trainer, St. Louis Cardinals Baseball Club
Assistant Athletic Trainer, St. Louis Cardinals Baseball Club
Minor League Rehab Coordinator and Head Strength and Conditioning Coach, Oakland Athletic Baseball Club
Education
• Master of Education, University of Phoenix
• Bachelor of Science, Southern Oregon University
Professional Certifications 
• Board of Certification Certified Athletic Trainer
• State of Missouri Licensed Athletic Trainer
• American Heart Association CPR/AED 
Professional Interests: Patient and Client Assessments and Care, Furthering Knowledge through Educational Courses 
Hometown: Ashland, Oregon
Hobbies: Family Time, Yard Work and Reading
Ross Bruno
Consulting Clinician
Credentials: DC, MS, CSCS
Previous Experience
Private practice in IL for 1 year
Education
Doctor of Chiropractic, Logan University
Master of Science in Kinesiology/Exercise Physiology, Southern Illinois University Edwardsvillle
Bachelor of Science in Biopsychology, Cognition, & Neuroscience, University of Michigan
Professional Certifications
Board Certified Chiropractor
Certified Strength & Conditioning Specialist
Professional Interests: Manual Therapy, Rehabilitation, DNS, McGill Methods, Athletic Performance
Hometown: Brandon, Florida
Hobbies: Weight Training, Hiking, Traveling, Coaching Wrestling